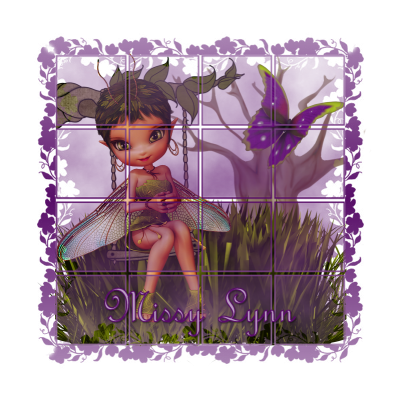 You will need these things to complete this tutorial.
Scrap Kit of choice or the one I'm using By
in both tagger and full size.
Mask 169 by the wonderful
Chelle
.
You will need to download that pack of masks
but they are so worth the download.
Don't forget to leave her some love when getting
this mask.
Tube of choice. I will be using Missy Lynn's tubes.
Font of choice.
Open a new blank canvas 800x800. I know it's big
but You can resize it later. Open the tube and
mask in psp. Flood fill Your canvas with a color or
gradient of choice. I used a gradient angle 0 repeats
1 invert checked and style linear.
Go to layers new mask layer and load choose the image
You have open in psp. source luminance checked the
other without checks. If it doesn't look right to
You then You may have to invert the mask. I had to
load Mine from disk as I have My psp pointing to
My masks from elsewhere.
Now in Your layer palette delete the mask layer and
click on the other mask layer and merge group. Now
You just need to place all Your elements from the
kit that would go with it and slide each under the
window layer. I didn't give any a drop shadow
this time as I wanted to keep it somewhat of
a magical feel type tag. I did use My eraser
tool where there were overhangs on the edges.
Now click Your font tool and choose a font
You think would go nicely for Your tag and add the name
turn this into a raster layer and add a drop shadow of choice.
Just add Your copyright if You need one and save as png and
Your all done.